Health and Social Meno Biimadeswin
Matawa Health and Social Meno Biimadeswin oversees the management, administration and coordination of regionally funded programs and projects. It also provides advocacy and technical support. Its programs and projects offer educational awareness, promotion and prevention in the areas of wellness and healthy living.
It provides client advocacy and referral services and assists Matawa First Nations in the areas of training and capacity building by conducting one-on-one staff training, regional and/or community workshops and training. It works in partnership with several groups, organizations, agencies and institutions affiliated with First Nations in health and social programming. It also works in partnership and collaboration with the Matawa Health Co-operative. See also Matawa Regional Crisis Intervention Program under Emergency Response.
To contact the Matawa NIHB Navigator, please call Elizabeth (Liz) Wapoose 1-807-631-5829 or by email at: ewapoose@matawa.on.ca – she can assist with any questions/concerns or advocating for members of Matawa  if needed.
---
WiiChiiHehWayWin Outreach Program
This service will be running up to December 31, 2021 (extended from November 30, 2021). It will assist and support Thunder Bay vulnerable individuals and families with their immediate needs. It works closely with other organizations/agencies within the city of Thunder Bay. Cell Phones to reach the program include: 1-807-631-3900 & 1-807-252-0199. Download and print the poster here.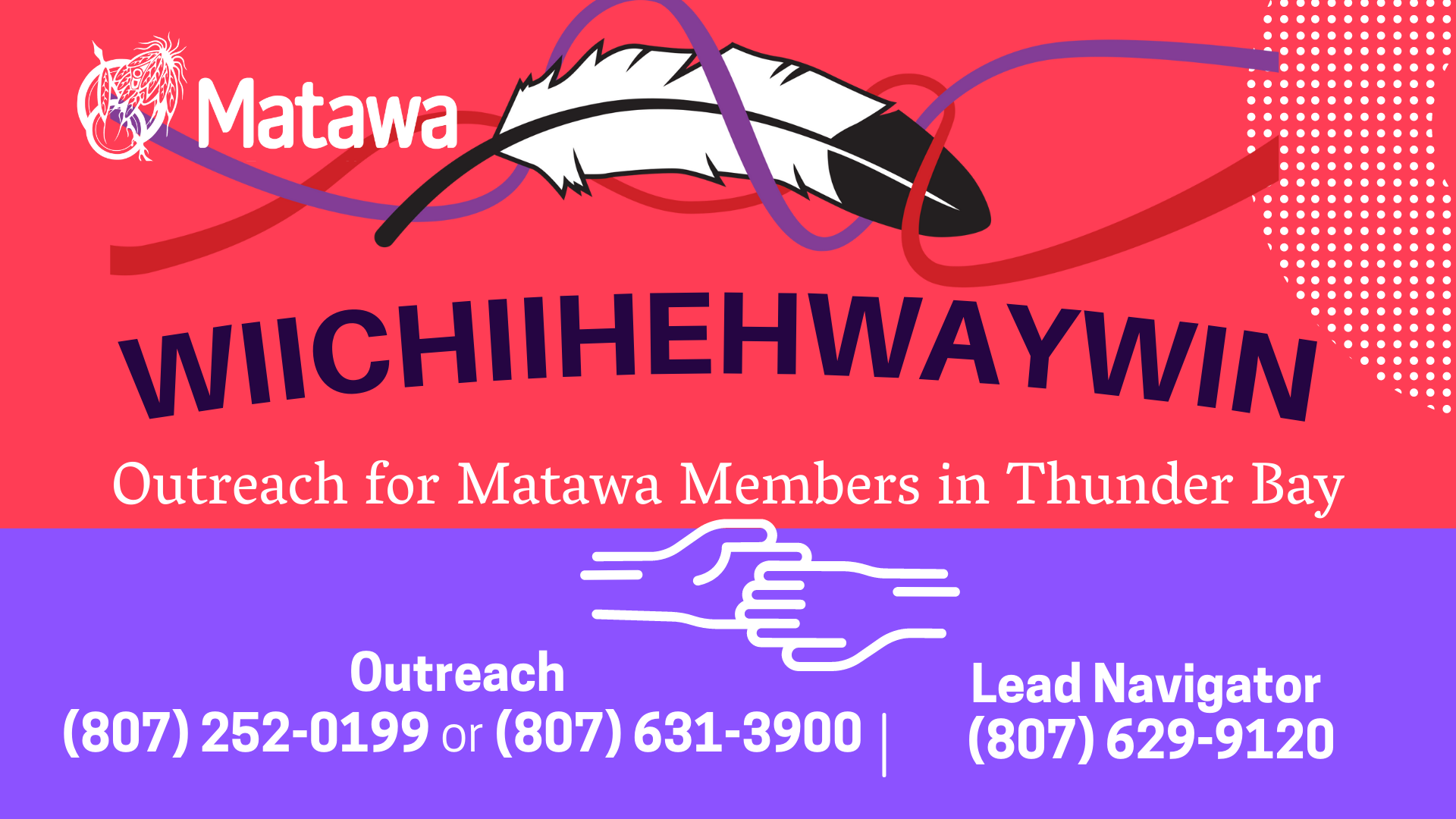 Subscribe TODAY
Sign-up to receive the MATAWA MESSENGER, a quarterly newsletter highlighting Matawa First Nations news and events.