Membership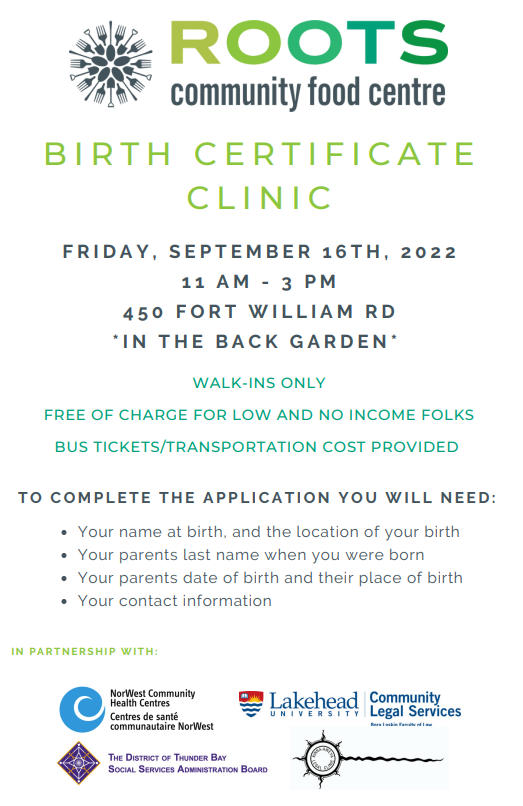 As an Indian Registry Administrator (IRA), Matawa Membership is delegated the responsibility by Indigenous and Northern Affairs Canada (INAC) to provide services related to helping band members apply for Indian status and status cards. It also maintains a current, up-to-date and accurate Indian Register (a listing of all persons registered as Indians under the Indian Act) for the First Nations below. The Indian Register is needed to deliver INAC programs and services as it identifies who is entitled to participate in certain programs.
Matawa Membership issues paper-laminate Certificates of Indian Status (CIS) both in the community and at the Matawa office at 233 Court Street South in Thunder Bay, for members of the following First Nations (based on the booking of an appointment):
Aroland First Nation
Eabametoong First Nation
Marten Falls First Nation
Neskantaga First Nation
Nibinamik First Nation
Webequie First Nation
Reasons for issuing a paper-laminate CIS include: new first card for children, lost/stolen/damaged, renewal of expired cards, replacement in the event of marriage, name/birth transfer change. It is important to note that, per INAC policy, Matawa Membership cannot issue a paper-laminate card after a Secure Indian Certificate of Indian Status has been obtained.
As part of the service, Matawa Membership also assists with access to government services related to the occurrence of life changes as a status Indian such as reporting birth, marriage, divorce and death events.
Matawa Membership strongly encourages you to discuss with your family who are due to give birth or are giving birth, the need to obtain a Statement of Live Birth (long form) to register a child's birth at the hospital and to apply for a birth certificate immediately when an infant is brought home at Service Ontario (Long Form is needed to obtain a birth certificate). Matawa Membership also needs a: 1) Statement of Live Birth (long form), and a 2) Statement of Parent's Consent Form (with both parents signing) to issue a Certificate of Indian Status. There is a waiting time process for birth registrations. This process can take a couple of months once a child is registered.
When a delay in registering a child occurs, the process becomes more complex with parent(s) having to pay additional processing fees along with the cost of birth certificate and/or Live Birth documents. It may also involve additional documents of validation like  birth certificates that will need to be commissioned. Delaying birth registration –> delays membership to a First Nation and in some cases, –> may delay/interfere with a child's access to services including Non-Insured Health Benefits (they do not cover medical expenses after a child reaches 1 year of age).
Click here for more information on how to obtain a Certificate of Indian Status (Status Card)
Ontario's policies surrounding the HST exemption for First Nations
For further information regarding First Nation exemption from the HST, visit the Union of Ontario Indians website at: http://www.anishinabek.ca/notax or the Ontario Ministry of Finance website at: www.fin.gov.on.ca/en/tax/hst/
Subscribe TODAY
Sign-up to receive the MATAWA MESSENGER, a quarterly newsletter highlighting Matawa First Nations news and events.