Education
Matawa Student Education Centre
Applications are now open for eligible Matawa students aged 13 -17 wishing to reside at the Matawa Student Care Centre.  Complete the fillable application here (save it onto your computer after completing). They can be emailed to the Student Care Centre at: carecentre@matawaeduccation.ca or faxed to: 1-807-768-3301. Applications can be sent throughout the year.  If you have any questions, please call or email.
---
Matawa Education provides support and advisory services to community schools and local education authorities in Matawa First Nations that result in school improvements and positive impact on the quality of students' learning. Visit the Matawa Education site here.
Matawa Education liaises with Indigenous organizations, governments and education institutions at all levels. It continues to develop its capacity to provide second-level services to schools in the Matawa First Nations, including IT support, under the Pathways to Achieve Student Success (PASS!) program. It also administers a Post-Secondary Student Services program for 5 Matawa First Nations (Aroland, Ginoogaming, Long Lake #58, Neskantaga and Webequie First Nations).
Matawa Education also provides community liaison and education partnership program liaison services. Each year, Matawa Education provides education bursary incentives and hosts an Education Conference to provide professional development to community schools and local education authorities.
Liaising with the Matawa Education Authority (also a registered charity), it operates the Matawa Education and Care Centre (MECC), an alternative secondary school approved by the Ontario Ministry of Education as an education and accommodation centre in the city of Thunder Bay for Matawa First Nations students (formerly known as the Matawa Learning Centre). The MECC is located at 200 Lillie Street North.
Also visit the Achieving The Dream Charitable Organization here.
2023/2024 School Year at MECC
The start of school 2023-24 at Matawa Education and Care Center begins September 1, 2023. The Student Care Centre opens September 5, 2023. The daily schedule can be viewed: here (2023-2024 MECC Bell Patterns/Daily Schedule)
Appointments for MECC registration can be booked with Allyson Gilmour, MECC Guidance Counsellor by calling (807)633-2787 or by emailing: agilmour@matawaeducation.ca.
---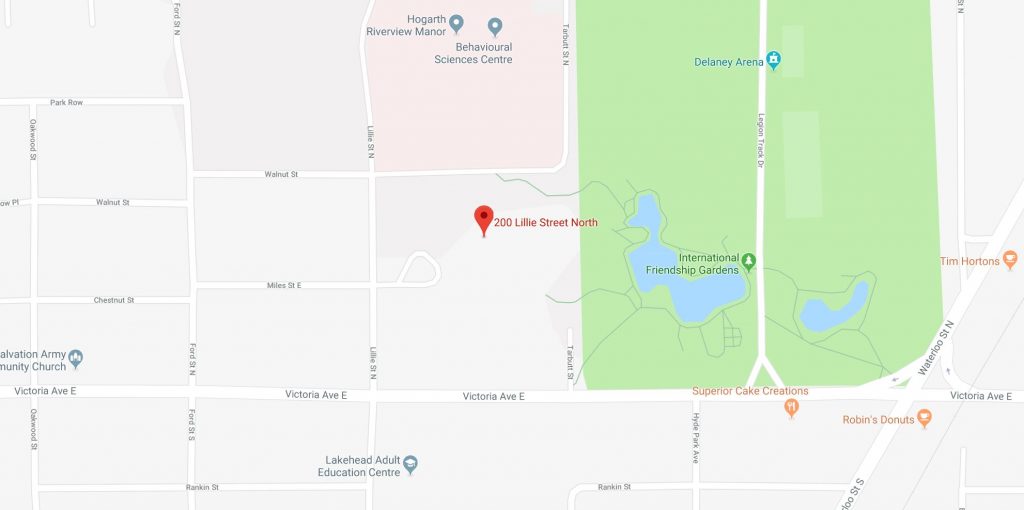 Matawa Education and Bowmanville Rotary Club Bursary
2024 Application deadline: May 1, 2024 by 4:30 p.m. EST
Criteria:
The bursaries are for Matawa First Nations Community Members
attending Elementary, Secondary, Post-secondary, Training,
Apprenticeship or Trades programs. Applicants are required to
complete the bursary application form and attach required
documentation.
For more information or an application, contact:
Matawa First Nations – Education Department
1.888.283.9747 | t. 807.768.3300 | f. 807.768.3301
Matawa Education and Care Centre
The Matawa Chiefs established Matawa Education and Care Centre, formally known as Matawa Learning Centre in 2010 in order to provide an educational alternative for our youth who were falling through the learning gaps. A feasibility study was updated in 2016, to include both an education and care centre. Considering the potential location of the education and care centre, involved discussions regarding purchasing and renovating an existing building, or to proceed with a new build. During discussions, Grandview Lodge ceased operation as a longterm care facility, becoming available for consideration and purchase. In January 2018, The City of Thunder Bay, recognizing the importance of this initiative, sold Grandview Lodge to Matawa First Nations Management.
The Matawa Education and Care Centre has developed a plan over the past two years, embracing existing research as it relates to holistic education to support First Nation youth. Through input from students, communities, parents, Education Authorities, and Matawa Leadership the education model integrates the mental, physical, emotional and spiritual self. The incorporation of mental health services, recreation opportunities, trades programming, land-based learning, distance education, cooperative education, cultural and spiritual programming into an 11 hour school day offers a multi-faceted learning environment capable of adapting to meet the individual needs of each student. The educational program will be designed around the student, accommodating their mental health, physical, and spiritual needs.
Matawa Learning Centre & Inquest into the Death of 7 First Nation Students
Between 2000 and 2011, 7 youth from remote First Nations in northwestern Ontario died while attending high school in Thunder Bay. One of those students was Jordan Wabasse, a Matawa Learning Centre student from Webequie First Nation. Tragically, Jordan was only 15 years old when he passed away. The purpose of the Inquest was to determine why these youths died and what can be done to prevent similar deaths in the future. The Seven Youth Inquest began on October 5, 2015 and ended on June 28, 2016. As a result of the Seven Youth Inquest 145 Jury Recommendations where made, in which 24 were directed to the Matawa Learning Centre.
Jordan's legacy and and the Seven Youth Inquest has resulted in the Matawa Education Department being able to accomplish the following:
Jordan Wabasse Memorial Awards
Student Care Centre
Safe Sobering Site for all Matawa students in Thunder Bay
Education Centre which includes the following brand new renovated spaces:

General Purpose Classrooms
Skilled Trades Workshop
Science Lab
Learning Kitchen
Art Classroom
Elder's Room and Kitchen
Mental Health and Counselling Rooms
Cultural Workshop
Fitness Centre

An increase in educational opportunities for Matawa students through:

Outdoor/Co-operative Education
Distance Education
Tutoring for all Matawa students in Thunder Bay

An increase in helpful programs and services for Matawa students through:

On Call Services
Elder's Program
Cultural Program
Mental Health Program and Services
Guidance Counselling
Student Support
Youth Inquest Officer
Pursuant to the Office of the Chief Coroner's recommendations, an Annual Report is published on the follow-up to the jury's recommendations. Click here for Matawa Education's 7th Annual Report – Academic 2022/2023
Matawa Post Secondary Program
Matawa Post-Secondary Program (MPSP) provides Post-Secondary assistance on behalf of the following First Nations: Aroland, Ginoogaming, Long Lake #58, Neskantaga and Webequie. The MPSP provides financial assistance to eligible students towards the cost of their post-secondary education.
ALL STUDENTS (continuing and new) ARE REQUIRED TO SUBMIT A NEW APPLICATION EACH TERM in accordance with the following:
DEADLINE DATES FOR APPLICATIONS
May 15 – Fall Term – September to December
May 15 – Fall Term – Winter Terms September to April
November 1 – Winter Term – January to April
March 31 – Spring & Summer Terms – May to August
For more information, contact:
Carly Perras, Student Support Worker
Cell #: 807-633-9586
Georgette O'Nabigon, Post Secondary Coordinator
Cell#: 807-632-7192
Matawa Waka Tere (Indigenous Language Revitalization)
In 2012, former Chief Johnny Yellowhead of Nibinamik First Nation visited New Zealand and upon his return shared information about language initiatives using accelerated learning techniques, with the Matawa leadership. A formal request for assistance was made to Dr. Rongo H. Wetere to assist Matawa Chiefs and their communities in revitalizing their languages using the same pedagogical approach. As a result, Dr. Wetere and his team were responsible for the development of a highly successful Language Revitalization project that has helped to bring about legislation that recognizes the Maori language as the second official language in Aotearoa (New Zealand).
Most First Nation communities are small and isolated, resulting in most communities having only a small number of older, fluent speakers within the community who can pass on the language. Exacerbating this are the various dialects and the use of different writing systems in different communities.
Many of the fluent language speakers within the communities will be lost within the next 5-10 years, and with them their traditional languages if action is not taken now to revitalize them.
Matawa First Nations have endeavored to acquire resources to support the renewal and revitalization of their first languages, Ojibway, Oji-Cree and Cree. The Matawa Chiefs in Assembly passed Resolution #11-30-07-15: Language as a Nation Building Tool and will serve 9 Matawa First Nation communities in Northern Ontario and Thunder Bay.
In 2017-2018, federal funding was approved through the New Paths for Education program for Matawa First Nations to support language and culture initiatives in the Matawa First Nations communities. This funding has allowed for renewed discussions with Dr. Wetere and his former staff of language learning specialists in New Zealand.
In working with Dr. Wetere and his team of language specialists a special program called Matawa Waka Tere meaning 'the meeting of the rivers on a fast-moving canoe', is the preferred Delivery Methodology that incorporates accelerated learning techniques aimed at helping second language learners learn a language fast. A combination of learning tools and techniques that were developed and used around the world are aimed to equip Indigenous Language Specialists, Tutors and Tutor Assistants to be able to understand their learners needs and to cater for them.
The Maori experience also reports that this approach to Language Revitalization attracted non-Maori from all sectors of life. This unexpected outcome, demonstrated a pronounced reduction in racism by showing an increase in collaboration between Maori and local service providers such as, police, social workers and schools. Matawa is committed to creating this kind of opportunity in our region.
Jordan Wabasse Memorial Awards
APPLICATION DEADLINE: May 14, 2023
The Jordan Wabasse Memorial Awards were established during the 2017-2018 academic year in tribute to the late Jordan Wabasse, a youth from Webequie First Nation, and a student of the Matawa Learning Centre (now Matawa Education and Care Centre). Jordan was a dedicated hockey player and hunter whose life tragically ended far too soon in 2011.
As a result of this tragedy and six other tragedies in Thunder Bay, the Seven Youth Inquest was held in which 124 recommendations were made for improvements in education for remote First Nations youth attending high schools in Thunder Bay. As a result, 24 of those recommendations were directed to the MLC (now MECC) including this special memorial award in Jordan's honour.
Students attending schools who are not in a formal Athletics or Outdoor Education program in school are encouraged to apply if they enjoy being out on the land or playing sports as Jordan so lovingly did. So far, over $24,000 has been distributed to our Matawa graduates in memory of Jordan Wabasse.
For more information or an application, contact:
Stephanie Ritch, Youth Inquest Manager
1.888.283.9747 | c. 807.630.5396 | f. 807.768.3301 | sritch@matawaeducation.ca
Subscribe TODAY
Sign-up to receive the MATAWA MESSENGER, a quarterly newsletter highlighting Matawa First Nations news and events.