Technical Services
Matawa Technical Services assists Matawa First Nations in the development and maintenance of community infrastructure. This includes assisting them with all aspects including the environmental component an Indigenous Services Canada capital approvals process. The services it provides varies according to individual community needs, level of individual capacity, technical proficiency and management expertise. They can include:
Project planning, development and reporting
Operation and maintenance of water and wastewater infrastructure
Coordination of water and Wastewater Operator training
Environmental remediation project support
Housing inspection and programming
Fire safety and protection
ACRS and CAIS reporting
2020/2021 Winter Road - 808 Network

The following is information that is available for the 2020/2021 winter road season for this network only. It will be open at various times in January/February 2021.  The dates of closures will be determined at a future date (and will be noted on this page and on social media).
For other information, go to: Facebook Page: MATAWA – 808 Winter Road Network via Nesk, Fort hope, Nibinamik, & Webequie (note, this is not a Matawa First Nations Management page).
This information should not be used to determine whether road conditions are safe for travel.  We strongly encourage all travelers to contact the First Nation for the most up-to-date information on the winter road status prior to travelling, including whether roads are open for travel as temporary closures do take place on the roads, even when at full load capacity.
**NEW** this year due to the COVID-19 pandemic – all 808 winter road network communities have made a decision to set up a CHECKPOINT. As of January 25, 2021 the checkpoint will be setup at the 808 entrance from Pickle Lake to monitor, screen and track traffic entering and exiting the network. It will be manned 24/7 until the winter road closes. Click here for the latest Public Notice (March 14, 2021).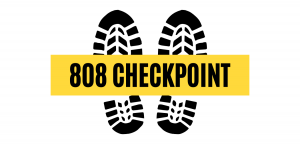 All travelers must show proof they are approved to enter the community(ies). All commercial travelers must show proof of negative COVID-19 test results. COVID-19 testing is available at:
the Matawa Health Co-operative, click here for the: Nursing Line or call toll-free: 1-888-625-3611 (open from 8:30 am – 4:30 pm from Monday – Friday)
the Sioux Lookout Meno Ya Win Health Centre – call 1-807-737-5880 to book an appointment (results take 3-5 days and you ight have to tell them you are traveling to a remote First Nation)
Access will be denied without approval forms that will be available through your First Nation contact (see below). They are also available here for travel to:
Eabametoong:
Nibinamik
Webequie
Neskantaga
CONTACTS
Lindsey Jupp, Matawa First Nations Management: 1-807-630-3948
Jennifer Guerrieri, Nishnawbe-Aski Nation, 1-800-465-9952
Paul Holcroft, Eabametoong First Nation: 1-807-214-5267
Gary Quisses, Neskantaga First Nation: 1-807-629-0385
Walter Oskineegish, Nibinamik First Nation: 1-807-629-6885
Donald Shewaybick, Webequie First Nation: 1-807-251-3250
Click here to view news articles:
CBC Thunder Bay | Cold Snap Contributes to Winter Road Openings | February 22, 2021
CBC Thunder Bay | Permanent Infrastructure Needed as Climate Threatens Winter Roads, Coordinators Say | March 16, 2021
Environmental Health Officer
Matawa Technical Services provides the service of an Environmental Health Officer (EHO) certified through the Canadian Institute of Public Health Inspectors. The goal of the Matawa EHO is to protect, promote and enhance the health of Matawa First Nations through environmental public health programs and services in in the areas of:
Communicable Disease Control
Drinking Water
Health and Housing
Food Safety
Solid Waste
Public Buildings
Emergency Preparedness and Response
Risk Assessment
Environmental Contaminants Research
Wastewater Disposal
Pest Management
The Matawa EHO works alongside other Matawa technical units including: Nibi Services, housing, environment and the Matawa Fire Marshal; and, Matawa health units including the MHSMB and the MHC.
Matawa First Nation Fire Prevention & Protection
Matawa Technical Services provides the service of Fire Prevention & Protection Consultants, also known as Fire Marshals (FM). Two FMs are on had to provide advice and assistance to Matawa First Nation in this area. FMs assist Matawa First Nations in developing programs to enhance community emergency service plans and fire inspection services. They also provide information and training for fire fighters, fire chiefs and officers in the Matawa First Nations, including critical incident stress de-briefing.
The Matawa FMs provide advice on emergency services, fire protection and acts of terrorism, and fire prevention in the home.
For resources on fire safety, please visit: Amber's Fire Safety Campaign
Nibi Water Services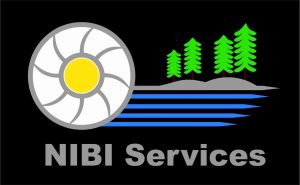 In the fall of 2017, Matawa Technical Services established Nibi Water Services originally as a HUB pilot project supported by Indigenous Services Canada. The goal of Nibi Water Services is to provide ongoing water and wastewater support to Matawa First Nations and their Water and Wastewater Operators (WWOs).This support includes 24/7 emergency services and training to ensure required certification in accordance with Ontario Drinking Water Regulations and Federal Guidelines for Operations. Nibi Water Services also monitors and collects water quality data in the Matawa First Nations includin overseeing the calibration of water treatment equipment including filter media replacement, reverse osmosis repairs, and chlorination.
Nibi Water Services staffs a Class 4 Water Plant Operator, a Class 2 Water Treatment Operator and a Class 1 Wastewater Operators to provide these services to the Matawa First Nations. It also assists Matawa First Nations in developing Preventative Maintenance and Emergency Response Plans.
Subscribe TODAY
Sign-up to receive the MATAWA MESSENGER, a quarterly newsletter highlighting Matawa First Nations news and events.