MATAWA FIRST NATIONS MANAGEMENT RECEIVES INDIGENOUS SERVICES CANADA SUPPORT TO SECURE TWO WILDFIRE RAPID ATTACK BUSH TRUCKS
MEDIA RELEASE
Tuesday, October 24, 2023 | FOR IMMEDIATE RELEASE
MATAWA FIRST NATIONS MANAGEMENT RECEIVES INDIGENOUS SERVICES CANADA SUPPORT TO SECURE TWO WILDFIRE RAPID ATTACK BUSH TRUCKS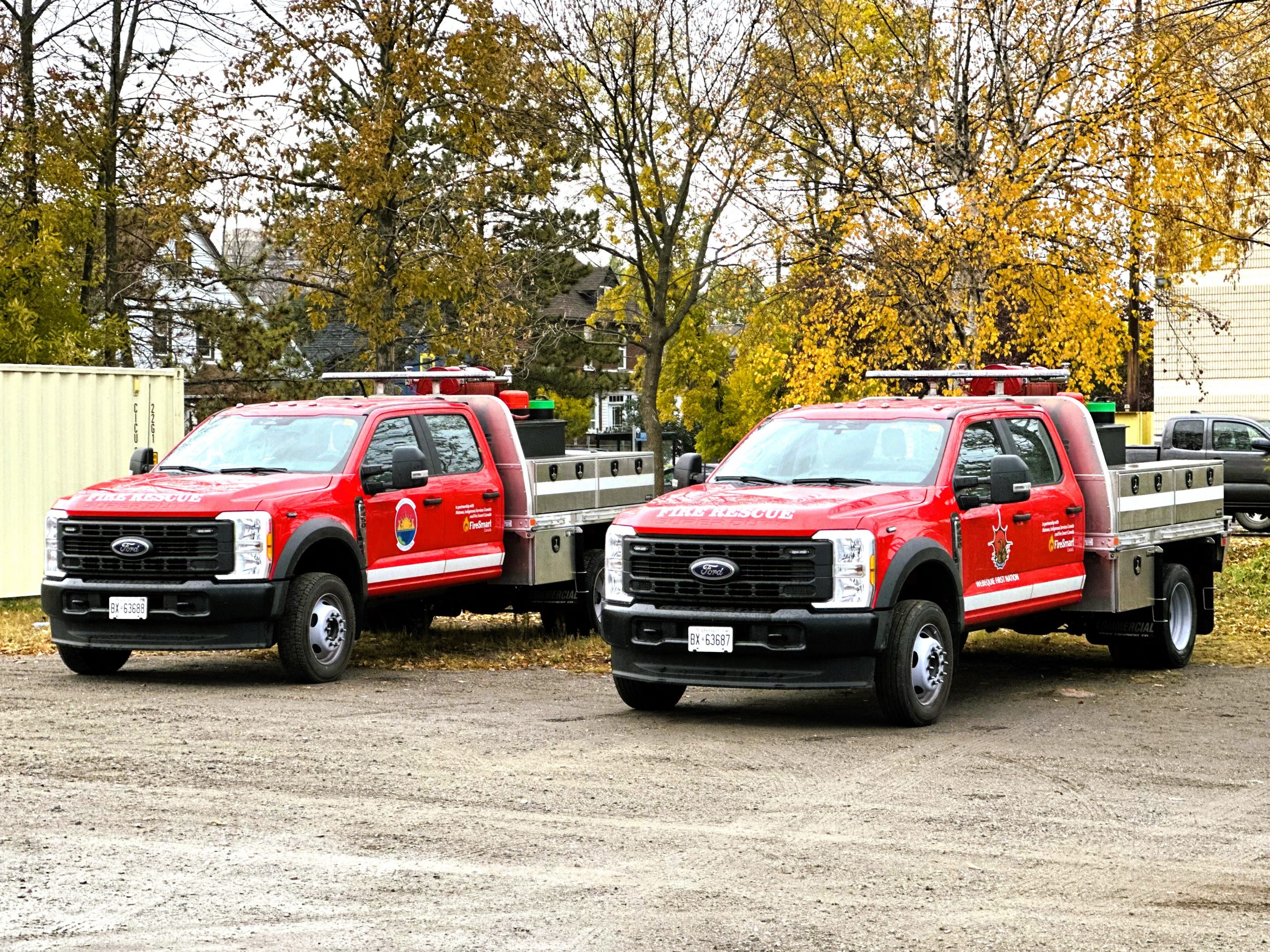 THUNDER BAY, ON:  Acting Matawa First Nations Management (MFNM) Technical Services Manager, Saverio Rizzo today announced today that the MFNM FireSmart Project was able to secure two (2) wildfire rapid attack bush trucks (aka 'units') as part of a pilot project.
The trucks have been allocated for the use of Eabametoong First Nation and Webequie First Nation who have the infrastructure to house them. They will enhance the fire protection of these communities who have been facing challenges with respect to fires on community infrastructure. The MFNM FireSmart Project is a partnership between FireSmart Canada/Ontario, Indigenous Services Canada and these participating First Nations.
Training for Eabametoong and Webequie First Nation personnel who will be using the units in their communities will begin today in Thunder Bay. It will include instruction from the MFNM fire marshals and commercial emergency equipment experts where the units were purchased. Locations of the training will include the MFNM building on Court Street South and at the Thunder Bay and Region Protective Emergency Services Training Centre. Approximately (4) four people have been trained. The units will be driven to the communities when the 2023/2024 winter-road season opens and passage is determined safe.
QUOTES

"First and foremost, I would like to thank those who made this possible, there are too many to name. The fire truck will make a big difference IN better protecting my community." — John Slipperjack, Eabametoong First Nation Fire Department

"We are happy to be able to save lives and homes in our community and to prevent extreme damage caused by fire. Webequie First Nation has not had a fire truck in years." — Alexander Hilton and Elaine Whitehead, Webequie First Nation Fire Department
— 30 —
For more information, please contact Carol Audet, Communications Manager – Matawa First Nations at (807) 632-9663 or by email at caudet@matawa.on.ca