UPDATE TO STATEMENT ON THE INCIDENT OF THE DEATH OF WEBEQUIE FIRST NATION MAN WHILE BEING TAKEN INTO WINNIPEG POLICE CUSTODY
MEDIA RELEASE
Thursday, November 2, 2023 | FOR IMMEDIATE RELEASE
UPDATE TO THE STATEMENT ON THE INCIDENT OF THE DEATH OF WEBEQUIE FIRST NATION MAN WHILE BEING TAKEN INTO WINNIPEG POLICE CUSTODY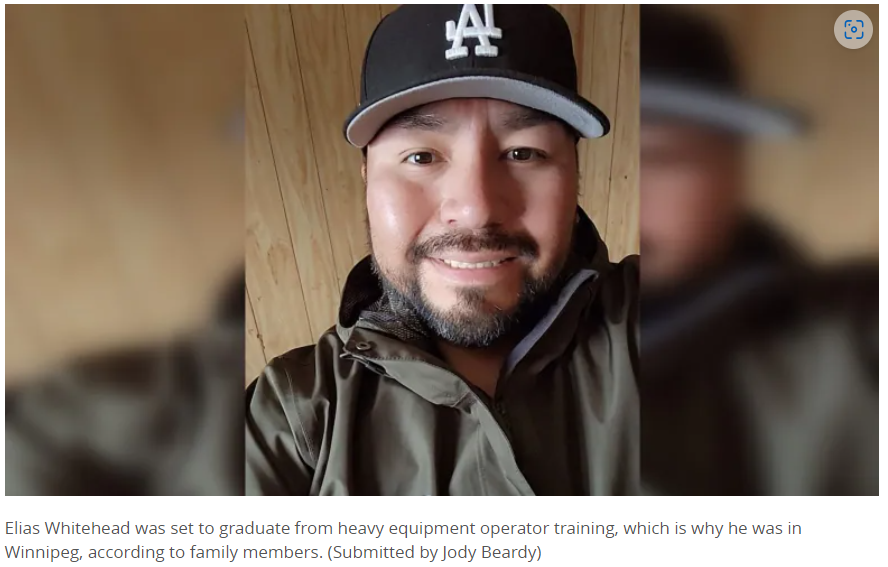 WEBEQUIE FIRST NATION, ON: Webequie First Nation Chief Cornelius Wabasse has issued the following statement after the November 2, 2023 news conference led by Grand Chief Cathy Merrick of the Assembly of Manitoba Chiefs with respect to the October 15, 2023 death of a Webequie First Nation man who died while being taken into custody of the Winnipeg Police:
QUOTES

"Webequie First Nation continues to offer our condolences to his partner Jody Beardy from the Tataskweyak Cree Nation in Manitoba who Elias Whitehead left behind. We appreciate the witnesses or other individuals who have come forward with information or video footage. We encourage them to continue to cooperate with the Independent Investigation Unit of Manitoba (IIU) in their investigation and we offer them our empathy as they too come to terms with witnessing this death.  Elias was laid to rest in our community less than one week ago on October 26, 2023. His family have been assured that, with the support of advocates such as Matawa First Nations Management, Nishnawbe Aski Legal Services Corporation and Nishnawbe-Aski Nation in the province of Ontario—Webequie First Nation will do our utmost to ensure the truth will be uncovered behind his loss.

For now, in order to not compromise the integrity of this investigation and upon our protocol to uphold the current wishes of his family—I continue to be unable to offer further comment while the IIU investigates whether the conduct of the officers was lawful, and within accepted police standards."
For more information, please contact Carol Audet, Communications Manager – Matawa First Nations at (807) 632-9663 or by email at caudet@matawa.on.ca.
 RELATED NEWS:
— 30 —
For more information, please contact Carol Audet, Communications Manager – Matawa First Nations at (807) 632-9663 or by email at caudet@matawa.on.ca