COVID-19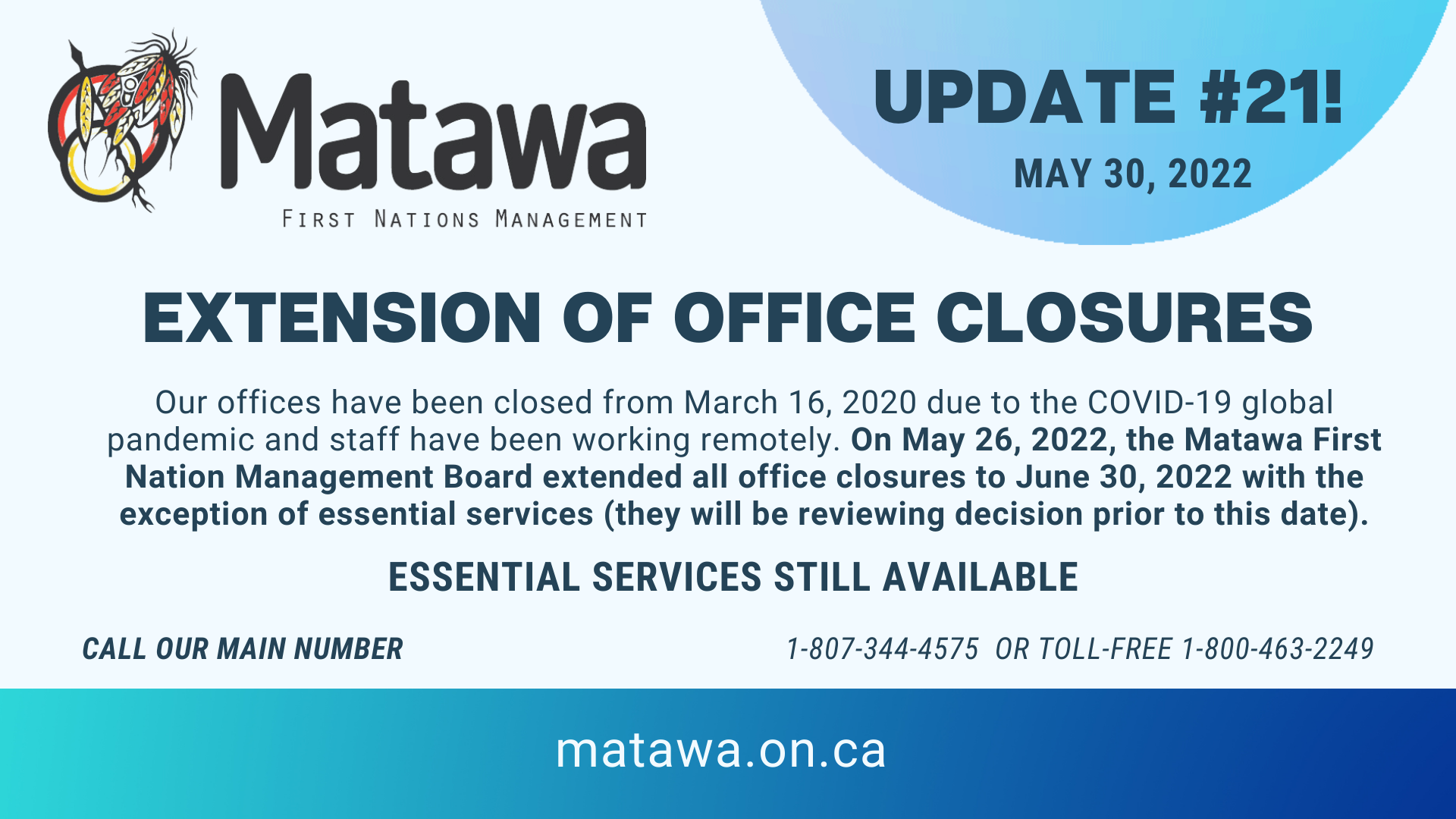 Reposted: March 31, 2022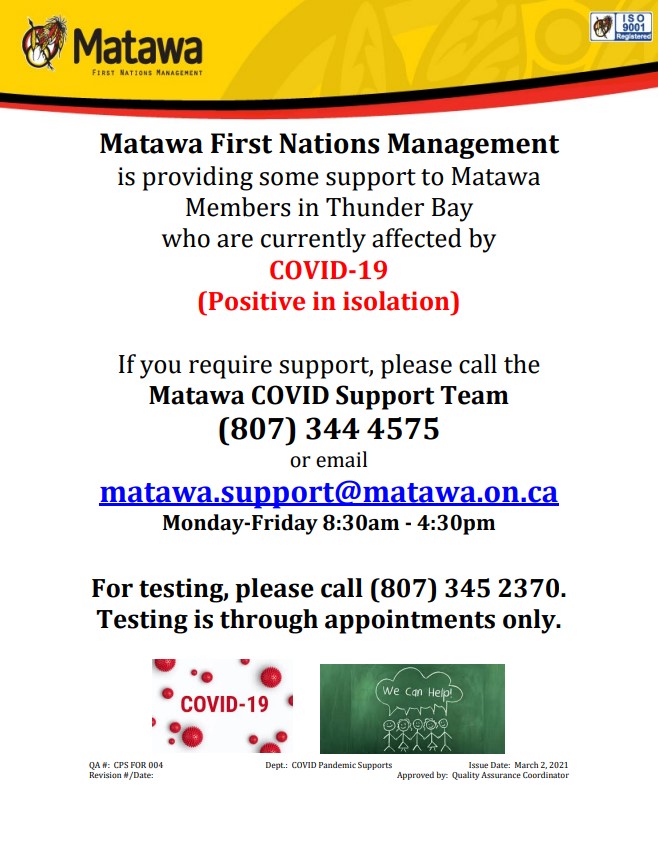 Main symptoms of the COVID-19 virus include, fever, cough (with or without chest pain) and difficulty breathing. Anyone with symptoms should assume that they have the virus and take steps to stay away from other people as much as possible to prevent its spread.
Canadians are being asked to practice social distancing, and especially around the elderly and other vulnerable members of the population i.e. people with asthma, the very young, those with compromised immune systems. Also, everyone is encouraged to practice good hand and home hygiene by washing hands frequently, avoiding touching face and cleaning surfaces regularly.
---
The status of the spread of the novel coronavirus (COVID-19) is changing daily. Matawa is working to ensure that our First Nations and community members have the necessary information and resources to safely and effectively deal with this situation.
For information and resources related to NAN, please check with: www.nan.on.ca/covid19. Ontario is providing overall information and resources at:  https://bit.ly/3ax1TgP or here:https://www.ontario.ca/page/2019-novel-coronavirus. This page will publish Matawa specific information.
Awashishewiigiihiwaywiin
Beat Boredom
Matawa Education & Care Centre
Matawa Communities
Matawa Updates
Off-Reserve Information
Public Health Resources
Public Health Resources (Indigenous Language)
Subscribe TODAY
Sign-up to receive the MATAWA MESSENGER, a quarterly newsletter highlighting Matawa First Nations news and events.